Help Benita rebuild her Design Studio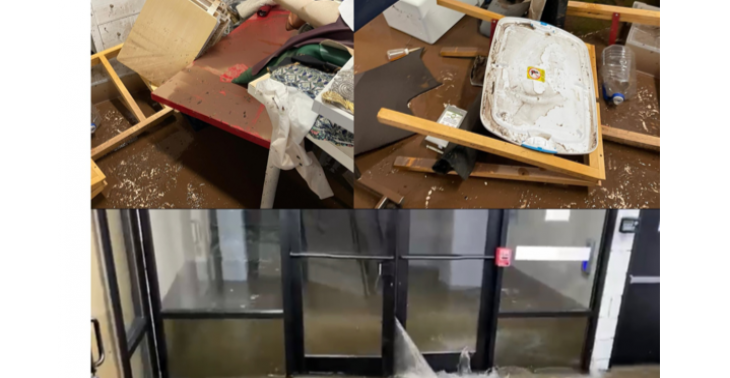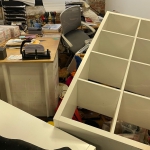 Share this fundraiser via:
We are asking for your help to rebuild our sister Benita's Design Studio 7.
Wednesday 2nd September Benita's Design Studio was devastated by Storm Ida. Within 10 minutes of the storm over 3.5 feet (1 meter) of rain flooded her studio. The water was rising so fast she only managed to salvage some recent orders as the water rose . Eventually the water rose to 4 feet (1.20 meter).
Her inventory of masks, Birkenstock footbeds, belts, shoes, small leather goods are all destroyed. The new Fall sample collection is gone. The leather sewing and other machines are unusable and will need to be replaced, together with desks, copy machine, showroom furniture, display and most of her leather skins. She is very sad to have lost her personal library of fashion and art books that she build over the past 20+ years.
Benita with her daughter and a team of her American friends are wading through standing water and mud, working round the clock to try to salvage what they can. But it basically means starting all over again, as well finding temporarily space to work while the studio is being reconstructed.
Benita started Design Studio 7 in the winter of 2019. Her concept to launch of a personalized brand of footwear, bags and leather goods had already pivoted towards making masks in 2020.
Shortly after the stay-at-home order lifted Benita opened the studio to foster young students to gain valuable experience. She also continued to work with 3 artisans who all lost their jobs during the past year.
For Fall/Winter 2021 she was getting ready to launch her bag collection and finally kickstart the bespoke Chelsea Boots program she has been working on since 2019. With the studio in tatters and most of her inventory gone she needs our help.
We would so appreciate your donation, big or small, it will help towards rebuilding a design studio and showroom of a very passionate and generous person, who we love dearly.
Patrick, Evert & Jeanine
Fundraiser organised by:

Jeanine Sedoc