HELP DE KINDEREN IN OEKRAÏNE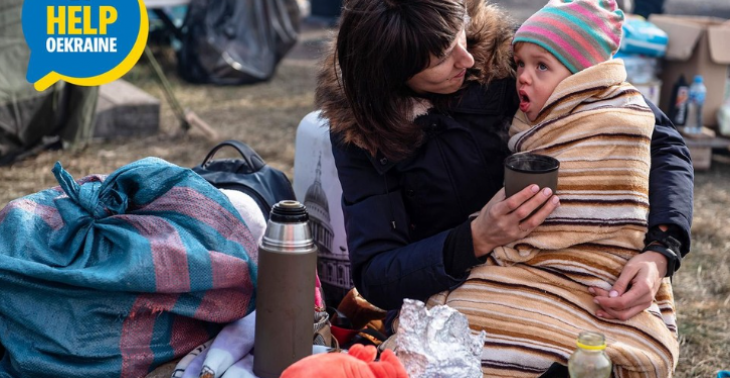 Share this fundraiser via:
Wij van de Oekraïense gemeenschap, helpen getroffenen ter plaatse met voedsel, water, medische zorg en psychosociale hulp.
€0
of
€20,000
raised

Be the first to support this fundraiser!
Oekraïne: door geweld een land in nood
Miljoenen kinderen in Oekraïne hebben dringend hulp nodig. Door het militaire geweld slaan mensen op de vlucht. Gezinnen zijn van elkaar gescheiden. Er is angst en een tekort aan basisvoorzieningen. De situatie in Oekraïne dreigt een grootschalige humanitaire crisis te worden.

Samen met andere hulporganisaties ben ik een nationale actie voor Oekraïne gestart.
Ik vrees dat de vijandelijkheden in Oekraïne een onmiddellijke bedreiging wordt voor het leven en het welzijn van miljoenen kinderen. Kinderen mogen niet de dupe worden van het geweld.

Met jouw hulp zullen wij er daarom alles aan doen zoveel mogelijk kinderen te beschermen tegen de gevolgen van dit conflict, waar dan ook in Europa.  

Laat de kinderen in Oekraïne niet in de steek
Kinderen in Oekraïne hebben nú onze steun nodig. Help jij mee? Samen kunnen we het verschil maken voor de kinderen van Oekraïne. Samen kunnen we levens redden! Alvast bedankt voor je steun!
Fundraiser organised by:

Haydar Yilmaz

Be the first to support this fundraiser!
Show all donations