Help een gezin met 4 kinderen om te voorkomen huisontruiming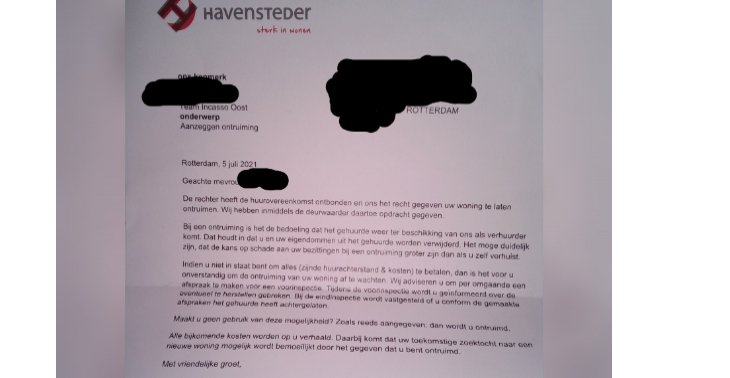 Een gezin helpen die met deze tijd niet uit huis worden ontruimd
0

donations
€

0
of € 9000 raised

Be the first to support this fundraiser!
HELP een gezin met 4 kinderen voorkom huisontruiming spoed
Hallo lieve mensen.
Er is een gezin van 4 kinderen. Vanwege gezondheid zorgen zijn zij schulden gaan oplopen. En hun oude maatschappelijk werkster heeft hun blijkbaar jaren niet geholpen daar komen zij pas achter en ze is er van door gegaan en Sinds kort hebben zij een mail en een brief ontvangen van hun huisvesteging voor een ontruiming en dat willen we niet voorkomen in deze tijd we hebben zelf overal aan de bel getrokken niemand kon hun helpen maar we hebben wel een bewindvoerder kunnen regelen die sinds kort bij hun is om te helpen maar huisvestiging dreigt om het achterstand te betalen we hebben nu 2weken uitstel we vragen niet veel elk klein beetje zou ons helpen om niet uit huis worden geplaatst en willen jullie ook deze link delen alvast bedankt wij danken jullie heel erg. we zijn voor elkaar om elkaar met goede en slechte tijden kunt helpen. elk kleine bedrag zou ons heel erg helpen.
met vriendelijk groet, Hilal
* IN DEZE TIJD IS HET HEEL ERG MOEILIJK SAMEN MET KINDEREN OM OP STRAAT TE LEVEN *
Fundraiser organised by:
Hilal Baldede
0

donations
€

0
of € 9000 raised

Be the first to support this fundraiser!
Show all donations