Help Jurgen om terug kwaliteit in zijn leven te krijgen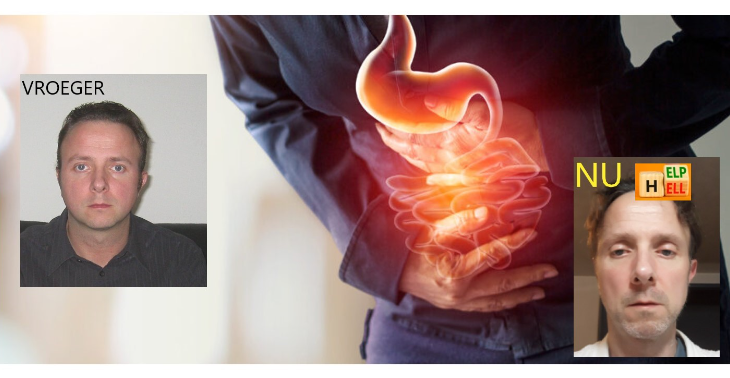 Share this fundraiser via:
We proberen geld in te zamelen voor een operatie in Engeland die reeds vele anderen heeft geholpen, mij ook misschien ?
Hoop op een beter leven
Sinds 2008 had ik reflux, 2009 operatie gedaan, ok tot 2016, dan nietjes gelost. Deze operatie werd niet meer gedaan in 2016, dan Nissen laten doen. Veel complicatie's. Dan Nissen laten wegdoen na 2 jaar maar chirurg heeft maar 50% weggedaan omwille van ? niet genoeg ervaring …
De klachten zijn inmiddels bijna dagelijks, gaande van zware vermoeidheid, zware krampen, verstopping, dan diarree, pijn linkerribben, niets eten of drinken na 17 u, rechtop slapen tegen de muur in mijn bed, misselijkheid,etc...
Anderhalf jaar geleden kwam ik in contact met iemand die nog meer problemen had(zoals zo vele anderen na Nissen) en die het had laten weghalen door beste chirurg in Engeland, en wonder boven wonder ze was van alles af. Zo volgde ik het laatste jaar 6 personen die dit ook hebben laten weghalen en nu terug een goed leven hebben …
Mijn laatste hoop is dit laten weghalen en hopen dat de uitkomst ook zo is als deze personen. Natuurlijk wil hier geen ene chirurg toegeven dat het allemaal sinds Nissen komt, ook al bestaan er forums die de Nissen verwensen omdat het hun leven heeft verwoest … zo ook het mijne …
Elke hulp is welkom!
Bedankt aan iedereen die wil helpen, het is nog steeds moeilijk voor mij te geloven in een beter leven, maar de hoop is er …
12500 Euro is veel geld, ik heb nooit aan iemand wat gevraagd en doe dit ook niet graag … maar alle beetjes helpen
update : juist nog email gehad van de assistente van de chirurg :
I am awaiting a price from the hospital.

Fees have increased for take down surgery by hospital, surgeon and anaesthetist as it is a complex surgery.
Hope for a better live
Since 2008 I had reflux, 2009 did operation, ok till 2016, then stitches loosened. This operation wasn't done anymore in 2016, so did Nissen on surgeon suggestion. Then a lot of complications. Then after 2 years Nissen undo, but surgeon only removed 50% because of ? not enough experience...
The complications are by now almost daily, from severe fatigue, heavy cramps, spasms, constipation, diarrea, pain left ribs, cannot eat after 17 o'clock, sleep straight up to my wall in my bed, nausea, etc...
1 and a half year ago, someone contacted me who had even more complications after Nissen (as so much others after Nissen) and she had it removed by the best surgeon in England, and miracle, she does not have complications anymore. I also followed 6 persons who had it removed and have a good life now ...
My last hope is to have it removed and hope that the outcome is like with these other persons. Off course no surgeon here wants to admit it's all from Nissen, even though there are forums where people say Nissen made their life a complete hell ... so also my life is ruined ...
Every help is welcome!
Thanx to everyone who wants to help, it's for me still difficult to believe a better life is possible, but i have hope ...
12.5K for the operation in England is a lot of money. I never asked anyone for help or money but now I must try it … all help is welcome …
UPDATE : just received email from surgeon's secretary :
I am awaiting a price from the hospital.

Fees have increased for take down surgery by hospital, surgeon and anaesthetist as it is a complex surgery.
Fundraiser organised by:

Jurgen Verhasselt