Help mij mijn leven opnieuw op te bouwen na 12 jaar lang leukemie.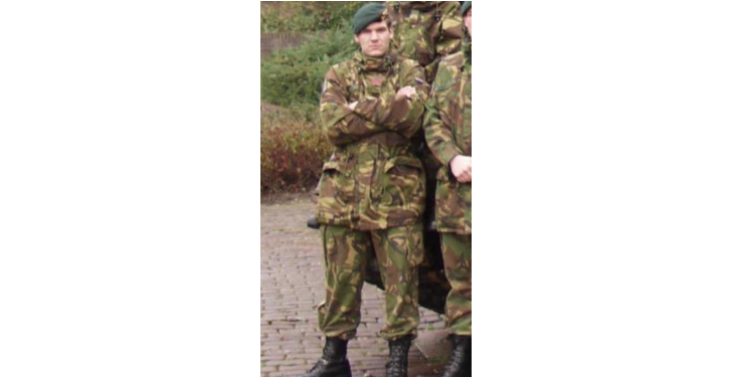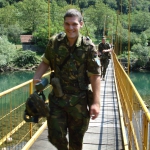 Na 12 jaar lang chronische lymfatische leukemie ben ik eindelijk stabiel en kan ik mijn leven oppakken.
0

donations
€0
of €7,500 raised

Be the first to support this fundraiser!
Tijdens mijn militaire uitzending in Bosnië ben ik op een legerplaats waarschijnlijk in contact gekomen met verarmt uranium door op kapot geschoten materiaal te klimmen. Pas enkele dagen later kregen wij te horen dat we van dat materiaal moesten wegblijven omdat het waarschijnlijk met verarmt uranium was beschoten.
Al tijdens mijn uitzending werden er bloedafwijkingen geconstateerd na bloedcontrole in het ziekenhuis in Sarajevo. Bij thuiskomst is er 6 maanden later leukemie gediagnosticeerd. Een vorm die haast nooit bij jonge mensen voorkomt. Zelfs mijn doctor was erg verbaast dat ik deze vorm van leukemie had opgelopen daar ik jong en fit was, voor mijn uitzending gescreend was en er lichamelijk geen enkele afwijking was geconstateerd.
Toen ik hier jaren later een zaak van wilde maken was defensie ineens het gedeelte van mijn medisch dossier waarin deze bloedonderzoeken zaten 'kwijtgeraakt'.

Nu twaalf jaar later, enkele chemokuren, radiotherapie en andere experimentele medicatie verder ben ik eindelijk een soort stabiel verklaard. Echter, ik heb 12 jaar lang niet kunnen werken en dus geen kapitaal kunnen opbouwen daar ik slechts van een kleine uitkering moet leven.

Ik wil graag studeren en mijn leven weer oppakken door te gaan werken. Omdat ik graag aan de universiteit wil studeren moet ik eerst enkele vakken behalen op vwo niveau en ook de universiteit zelf kost erg veel geld.

Mijn klok tikt sneller als andere mensen en ik heb zelf 1000,- euro kunnen sparen in de laatste twee jaar tijd. Maar in dit tempo kan ik pas over enkele jaren mezelf eindelijk aanmelden en ik weet niet wat de toekomst brengt voor mij qua gezondheid. Mijn vorm van leukemie is namelijk ongeneeslijk tot nu toe.

Graag wil ik een beroep doen op de goedheid van de mensen in dit land, het land waar ik enkele jaren van mijn leven voor heb opgegeven om te beschermen.
Fundraiser organised by:

Jan Dijkstra
0

donations
€0
of €7,500 raised

Be the first to support this fundraiser!
Show all donations