Kinderen in Ghana - Every Boy and Girl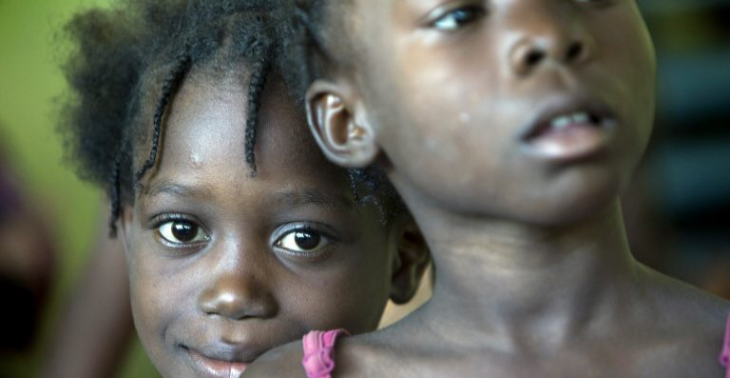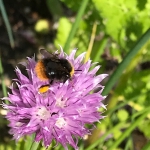 Wij zijn op zoek naar mensen die willen bijdragen aan het vervoer van door vrijwilligers gemaakte kleding/spullen.
0

donations
€

0
raised

Be the first to support this fundraiser!
In een kleine boerengemeenschap, Abodom genaamd, wonen een grootmoeder en haar twee kleindochters, Efya en Ama, onder zeer armoedige omstandigheden. Ze wonen in een lemen huisje en slapen op de kale vloer.
In Abodom zijn geen sociale voorzieningen; er zijn geen goede wegen, toiletten, ziekenhuizen en scholen. Er is zelfs geen stromend water en ook geen elektriciteit.
De kinderen gaan niet naar school, want onderwijs is onbetaalbaar; ze worden er op uit gestuurd om te bedelen.
~~~~
De grootmoeder, die de kinderen liefkozend Maame Odumaa noemen, probeert door groente te verbouwen de eindjes aan elkaar te knopen.
Het levensonderhoud van de twee kinderen en hun oma hangt af van de verkoopopbrengst van de groente van Maame Odumaa, maar door haar hoge leeftijd gaat het werken in haar piepkleine tuintje steeds moeizamer. Bovendien geeft ze de meeste groente aan de meisjes, zodat die te eten hebben. En zo blijft er niet veel over wat verkocht kan worden. Daardoor hebben ze nauwelijks kleren en kunnen ze zich geen dagelijkse maaltijd veroorloven.
Kortom: het leven van de twee meisjes en hun grootmoeder is onbeschrijfelijk triest en het is duidelijk dat ze wel een steuntje in de rug kunnen gebruiken.
Vrijwilligers van de Stichting EVERY BOY AND GIRL maken het hele jaar door kleding, dekens en knuffels Vr de kinderen.
Helaas hebben we te horen gekregen dat het in 2021 niet meer mogelijk is om gebruik te maken van het gratis vervoer naar ons project in Ghana, zoals dat tot nu toe gebruikelijk was.
Onze contactpersoon, Alfred Kini, heeft de allerarmste kinderen in Ghana steeds blij kunnen maken met alle met liefde door de vrijwilligers gemaakte kleertjes, knuffels, rugtasjes en kerstcadeautjes en dat zou dus nu moeten stoppen. Dat vinden we echt heel triest.
We vinden het niet ok om de kinderen nu opeens in de steek te laten en daarom hebben we besloten om de spulletjes zelf naar Ghana te gaan versturen.
Nu is het zo, dat de financiën van de Stichting niet op deze extra kosten berekend zijn, maar zou het niet fantastisch zijn als we hier een gezamenlijk spaarproject van konden maken? Met z'n allen moet het toch mogelijk zijn om onze spullen bij de kinderen te krijgen?
Vermeld je er s.v.p. even 'Transport Ghana' bij?
We hopen dat we snel een lading kunnen versturen, want er ligt alweer een grote hoeveelheid prachtige spullen te wachten.
Alvast hartelijk dank
Stichting Every Boy And Girl.

Fundraiser organised for: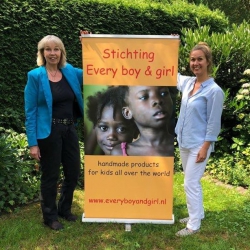 Stichting Every Boy And Girl
Fundraiser organised by:

Sabrina Van Dorst

Be the first to support this fundraiser!
Show all donations