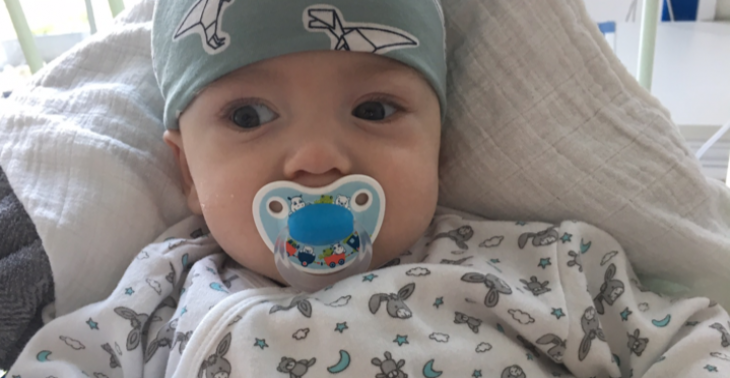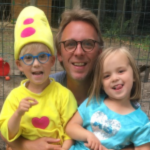 Share this fundraiser via:
Mijn zoon, Tuur, werd enkele jaren geleden ziek: meningitis. In het ziekenhuis schreef ik een lied. Dat wil ik graag opnemen.
€0
of
€2,500
raised

Be the first to support this fundraiser!
Op 2 januari 2018 is mijn zoontje Tuur ernstig ziek geworden, meningitis. Hij is toen opgenomen in het kinderziekenhuis Prinses Elisabeth in UZ Gent. Tuur was op dat moment amper 6 maanden oud.
Daar heeft hij weken op intensieve zorgen gelegen. Na enkele weken verhuisde hij naar een "normale kamer" en nog wat later mochten we naar huis en moest hij dagelijks langs komen voor zijn behandeling. Een intensieve revalidatie volgde.
Vandaag 5 jaar later mogen we zeggen dat Tuur het fantastisch doet en ben ik super trots. We mogen ook stellen dat zijn beperkingen nauwelijks zichtbaar zijn. (Zie de foto Tuur heeft een bril)
Heel dit parcours heeft ons gezin, ook de tweelingszus en grote broer, getekend en tot op vandaag vind ik het heel moeilijk om hierover te praten met andere mensen. Waarom? Het gevoel dat we toen hadden: machteloosheid, schrik om je kind te verliezen, onze toekomstplannen, onze wensen en dromen,… Alles wordt nietig en herleid naar: "Tuur, lach een keer naar me." En al de rest… overbodig.
Dit gevoel schreef ik neer in een lied. Ik kan er misschien niet over praten, maar misschien kan ik mijn verhaal vertellen met een lied.
Binnenkort (2 januari 2023) zal het exact 5 jaar geleden zijn. Dat leek me hét moment om de studio in te duiken en mijn lied te laten opnemen en producen.
Hopelijk met jullie steun <3
Fundraiser organised by:

Wim Smet

Be the first to support this fundraiser!
Show all donations