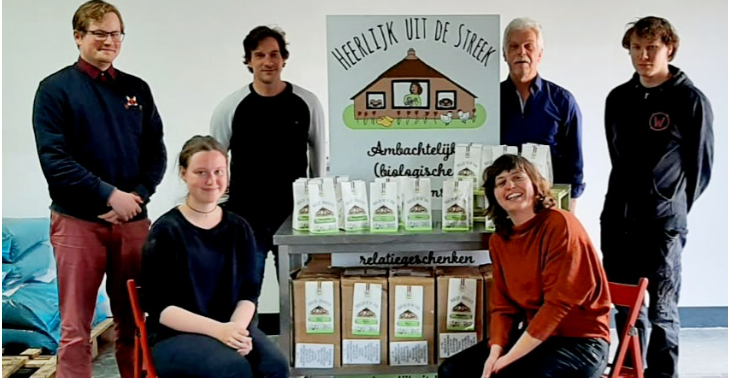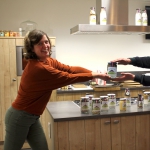 Ons eerste jaar is belangrijk om het verschil te maken tussen dagbesteding en beschut werk.
0

donations
€

0
of € 15000 raised

Be the first to support this fundraiser!
Wij zijn een startende onderneming met winstoogmerk waardoor wij geen dagbesteding maar beschutte werkplekken aanbieden. Het doel is om door middel van verkoop van duurzame producten een blijvende groei te realiseren in het aantal beschutte werkplekken.
Dit is ons eerste jaar en tevens de meest moeilijke omdat we gelijk starten met beschut werk ook al is er nog geen winst gemaakt. Dit omdat wij vanaf moment één een eerlijk verhaal willen vertellen en geen jongeren hiervoor op dagbesteding willen plaatsen. Voor ons is van belang dat de jongeren een plek krijgen waar hun kwaliteiten benut worden en hun valkuilen vergeten.
Wij zoeken hierin in daarom financiële ondersteuning die ons plan kan laten groeien. Eigen investering is gedaan om de basis neer te zetten. Bij de bank aankloppen betekend rente. Van die rente kan ook een jongere worden ondersteund. Steun jij ons verhaal en zie je kans om ons te ondersteunen? Alle kleine beetjes zijn welkom!
Met de producten van Heerlijk uit de streek heb jij echt iets bijzonders in handen. Ambachtelijk en (h)eerlijk lekker. Naar een idee van Bianca.
Met natuurlijke, gezonde ingrediënten. Gemaakt met liefde voor lekker eten. Biologisch en ambachtelijk, met oog voor de natuur. Én met oog voor de mens. Want ook het vullen van onze potten gebeurt nog volledig met de hand. Daar komt geen machine aan te pas.
De Heerlijk uit de Streek producten worden gevuld door een enthousiast en hardwerkend team bestaande uit docenten-begeleiders en een club stoere jongeren met een afstand tot de arbeidsmarkt.
Kortom:
Heerlijk uit de streek is niet alleen smakelijk, maar ook maatschappelijk
Fundraiser organised by:

Bianca Bastiaan
0

donations
€

0
of € 15000 raised

Be the first to support this fundraiser!
Show all donations