Nieuwe concessie voor overleden vader van mijn vriendin…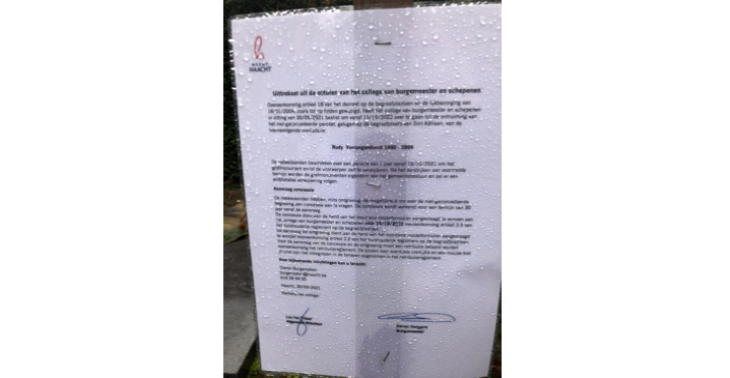 Het proberen te behouden van de begraafplaats van de vader van mijn vriendin.
18

donations
€

670
of € 3600 raised
Dag iedereen.
Ik ben Manuel, 30 jaar en ik zie mijn naasten immens graag, daarom deze actie.
Ik zou heel graag de vader van mijn vriendin proberen te 'redden' doormiddel van een nieuwe concessie voor de komende 30 jaar.
Mijn vriendin en haar zus zijn hun vader op jonge leeftijd en op een tragische wijze verloren. Nu kregen ze het nieuws dat het graf van hun vader zal verdwijnen om plaats te maken voor 'nieuwe' overledenen.
Nu is er de mogelijkheid tot opgraving maar dit alles kost zeer veel geld en de zussen zouden dit zelf moeten financieren. De opgraving, concessie, nieuwe kist,… komt al snel tot een bedrag van €3600. Wat voor twee jonge zussen niet vanzelfsprekend is.
Langs deze weg probeer ik dan ook om mijn steentje bij te dragen en hun jaar positief af te sluiten.
Ik weet niet of dit zal lukken maar ik kan het maar proberen want ik zou alles doen voor mijn geliefden.
Fundraiser organised by:

Manuel Vleugels
18

donations
€

670
of € 3600 raised