Steun de werking van Ons Huis met een Hart vzw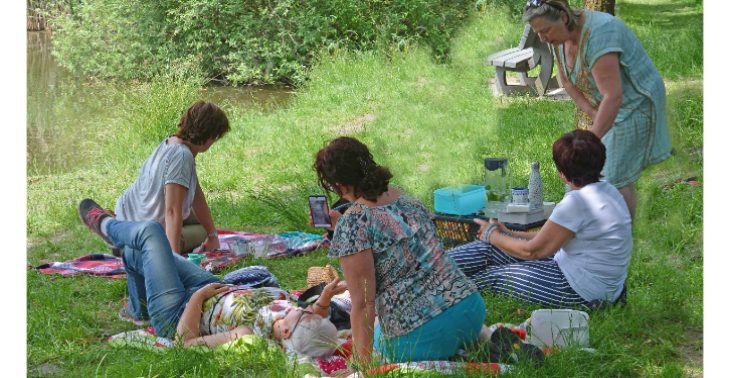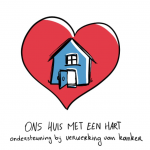 Share this fundraiser via:
Ons Huis met een Hart is een inloophuis voor (ex-)kankerpatiënten en naasten waar ze terecht kunnen met hun verhaal en zorgen
€0
of
€50,000
raised

Be the first to support this fundraiser!
Kanker en de navolgende behandeling kunnen een zeer negatieve invloed hebben op de mentale, lichamelijke, relationele, financiële, sociale, …, toerstand van de patiënt, alsook van naasten (partner, familie, vrienden, …). Er is de onzekerheid m.b.t. genezing, hervallen, toekomst, … De lichamelijke gevolgen van de ziekte en de behandeling kunnen nog jaren lang duren. Veel relaties gaan stuk omdat de partner het niet meer aankan. De ziekte kan gepaard gaan met verlies van je werk en het daarmee gepaard gaande verlies van inkomen. Onbegrip van je omgeving kan je in een sociaal isolement duwen.
Ons Huis met een Hart is een inloop- en ontmoetingsplaats waar je een luisterend oor en het begrip vindt waar je zo naar verlangt. Je kan er lotgenoten ontmoeten. We organiseren activiteiten, aangepast aan je lichamelijke conditie.
Voor onze werking steunen we op een gedreven team van vrijwilligers die hun diensten gratis aanbieden. De babbel bij een kop koffie of thee met een van onze vrijwilligers of met lotgenoten is gratis. Voor deelname aan de activiteiten vragen we een symbolische som van € 1,-.
Om de werking van ons inloophuis te verzekeren zijn we volledig afhankelijk van giften, groot en klein. Hiermee betalen we de huur van onze locatie, de kosten van de nutsvoorzieningen, de aankopen van materialen voor de activiteiten, de betaling van de begeleiders van activiteiten, …
Met deze crowdfunding willen we een bedrag inzamelen dat onze werking voor de komende jaren verzekert.
Fundraiser organised by:

Eddy Housen

Be the first to support this fundraiser!
Show all donations