Stichting Zij is Wij & The Rising Stars zijn er voor ieder kind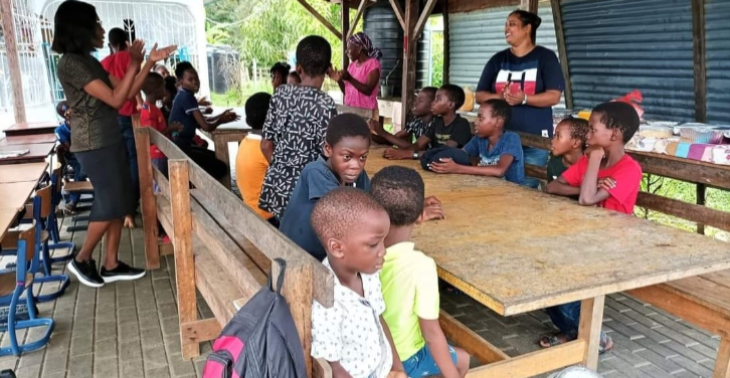 Share this fundraiser via:
Stichting Zij is Wij & The Rising Stars ondersteunen talent-ontwikkeling voor ieder kind.
Stichting Zij is Wij & The Rising Stars willen met deze actie zoveel mogelijk donaties ophalen voor kindertehuizen in Suriname. Wij starten met het Kinderhuis Leliëdaal. De situatie in Suriname is momenteel zo slecht dat weeshuizen gesloten moeten worden en kinderen op straat komen te staan. Christina Diran en haar man proberen het weeshuis nog staande te houden . De overheid laat de weeshuizen aan hun lot over. De weeshuizen die er nog zijn willen wij middels deze actie ondersteunen, zodat zij kinderen kunnen opvangen die nu geen verblijf hebben. Afgelopen september zijn er verschillende artiesten (Delany, en Glenn) naar Suriname gegaan om de weeshuizen te bezoeken en hebben zij alvast wat spulletjes gebracht. Naast financiën, schoolspullen, schoonmaak materialen en zorg willen wij ook inzetten voor talentenontwikkeling. Wij willen met een aantal talenten/artiesten vanuit Nederland naar Suriname om daar diverse workshops te geven op het gebied van creativiteit in alle vormen. De workshops zullen o.a bestaan uit: dansen, sport, muziek maken, schrijven, theater en nog veel meer. Daarnaast willen wij de lokale organen ondersteunen hoe ze daar talentenontwikkeling zouden kunnen opzetten en in het dagelijks leven te blijven continueren o.a op scholen en overige activiteitencentrums.
Ook deze kinderen verdienen het om hun talenten te kunnen ontwikkelen ondanks de situatie waarin zij zich bevinden, vindt u ook niet? We willen ons inzetten dat deze kinderen ook hun talenten kunnen ontdekken en ontwikkelen. Hiervoor hebben wij natuurlijk wel geld nodig. Met u bijdrage kunnen wij in April 2023 naar het Kinderhuis Leliëdaal en scholen om diverse workshops en voorlichtingen te geven. Ook zullen er materialen ingezameld worden die de scholen en weeshuizen nodig hebben om de workshops uit te voeren.
Middels een benefiet concert op in Maart 2023 willen wij zoveel mogelijk geld ophalen om de kinderen een onvergetelijke tijd te bieden met een zo divers mogelijk programma! Er zijn al enkele artiesten bekend die komen optreden, namelijk; Mr. Glenny, Delany, The Fletchers en Luciano.
Ook willen wij middels deze crowdfunding u aandacht vragen, om een bijdrage hoe klein dan ook te doneren om dit prachtige initiatief mede mogelijk te maken. Iedere bijdrage telt! De kinderen en stichting Zij is Wij & The Rising Stars zullen u dankbaar zijn.
Wij houden u op de hoogte van alle ontwikkelingen.
Liefs,
Stichting Zij is Wij, The Rising Stars & alle artiesten die dit initiatief mogelijk gaan maken.
Fundraiser organised for: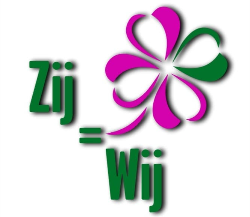 stichting Zij is Wij
Doelstelling van stichting Zij is Wij
Het verbinden van burgers met elkaar door middel van het faciliteren van activiteiten en het bieden van culturele programmering. Door burgers uit verschillende bevolkingsgroepen met verschillende etnische achtergronden, nationaliteiten, geaardheden en woonsituaties, met elkaar in contact te brengen stimuleert de stichting de sociale samenhang, bestrijdt de stichting sociale problematiek, worden verschillende overbrugd en sociaal isolement doorbroken. De kwaliteit van samenleven in Arnhem wordt hierdoor verbeterd. De stichting tracht haar doel onder meer te verwezenlijken door het organiseren van bijeenkomsten en activiteiten, onder andere op het gebied van sport, cultuur, recreatie, vorming, educatie en ontwikkeling, muziek, film en toneel, het uitbrengen van publicaties en alle overige activiteiten die het doel kunnen dienen.
Fundraiser organised by:
Jessica Karima