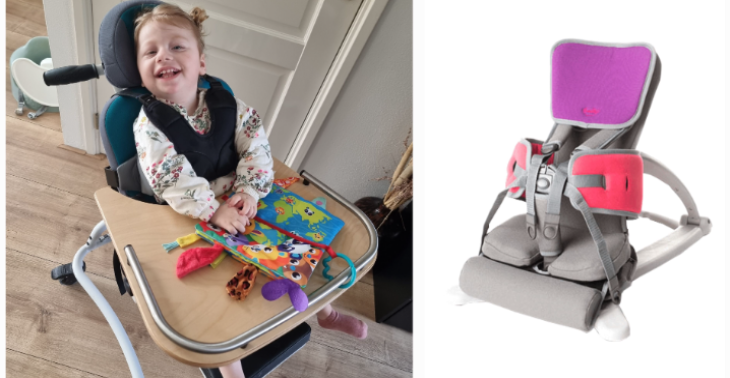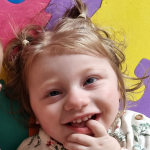 Share this fundraiser via:
Help Emma aan een aangepaste stoel voor onderweg!
Lieve allemaal,
19 april word ik alweer 2 jaar! In die twee jaar heb ik heel erg mijn best gedaan, maar zitten kan ik nog steeds niet zo goed. Vorig jaar heb ik daarom een hele speciale stoel gekregen, waar ik wél in kan zitten. Helaas is die stoel zo groot en zwaar, dat ik hem alleen thuis kan gebruiken. Als we dus bij vriendjes gaan spelen, op vakantie gaan of een dagje uit, moet ik altijd op de grond liggen of op schoot. Dat vind ik natuurlijk erg jammer! Daarom heb ik dit jaar een hele speciale verjaardagswens: een reisstoel! Alle speciale stoelen kosten helaas heel veel centjes. Dus als je me voor mijn verjaardag een cadeautje wilt geven, wil ik heel graag een bijdrage voor de dure stoel. Willen jullie mij helpen mijn wens uit te laten komen?
Dikke knuffel van Emma
Als ik geld overhoud wil ik ook nog graag:
-Benodigdheden voor snoezelruimte (zoals plafond beamer)
-Nestschommel
-Aangepast speelgoed
Fundraiser organised by:

Emma Loos