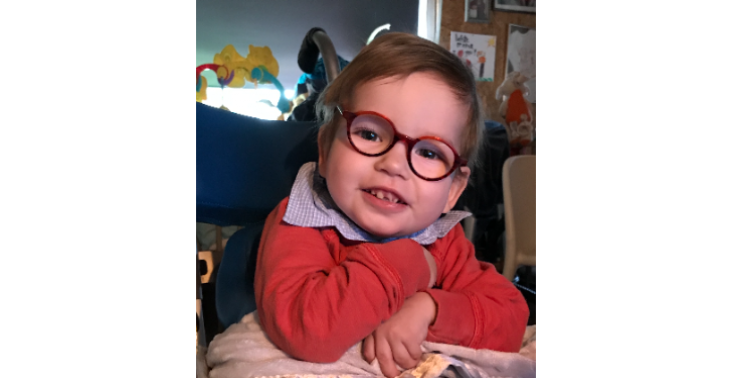 Share this fundraiser via:
Thyren is een goedlachse jongen van bijna 3 jaar. Tijdens heeft Cerebrale Parese door zuurstoftekort tijdens zijn geboorte.
Hallo lieve iedereen.
Ik ben de mama van Thyren.
Thyren heeft nog 2 oudere zussen en 1 oudere broer.
Thyren is geboren op 16.10.2019. Tijdens zijn geboorte heeft Thyren zuurstoftekort gehad. Daardoor heeft hij hersenschade opgelopen met de diagnose; Cerebrale Parese.
Cerebrale parese (CP) is een houding- en bewegingsstoornis die veroorzaakt wordt door een beschadiging van de hersenen. Die beschadiging ontstaat voor of tijdens de geboorte of in het eerste levensjaar. Bij mensen met CP functioneert een deel van de hersenen niet of anders.
Thyren wordt binnenkort 3 jaar en hij kan niet zelfstandig zitten, kan niet praten, stappen, kruipen, iets vastgrijpen enz.
Om Thyren waardig door te leven te kunnen gaan en zoveel mogelijk beperkingen weg te kunnen laten zal hij veel hulpmiddelen nodig hebben in zijn leven.
Momenteel ben ik ( alleenstaande mama) aan het sparen voor een aangepaste wagen ( momenteel eentje 2dehands zien staan voor €18.995) zodat Thyren met zijn aangepaste buggy mee kan in de wagen. Een verzorgingstafel verstelbaar in hoogte ( opleg €1.500) en laagte staat ook op ons to-do-list. De elektrische rolstoel , aanpassing woning, tillift enz.. zijn allemaal zaken die naar te toekomst toe een grote financiële hap zullen zijn.
Onlangs heb ik de zuurstoftherapie ontdekt ( wat geen volledige slaag-zeker is) die Thyren mogelijks zou kunnen helpen te revalideren. Wat het voor Thyren zal en mag uitmaken weten we pas als hij de therapie krijgt, en hoe zijn lichaam erop zal reageren. Deze therapie alleen al is €3000 en wordt er geen tussenkomst toegekend.
Om al deze zaken te kunnen bekostigen voor Thyren vraag ik jullie hulp. Jullie hulp om een kleine bijdrage zodat Thyren waardig en zonder al te veel beperkingen door het leven kan gaan.
Elke kleine donatie is voor ons goud waard <3
Liefs, Team Thyren
Fundraiser organised by:

Steffy Vermeulen