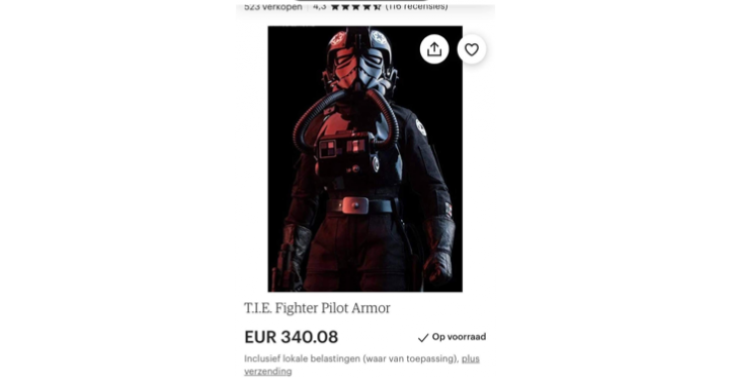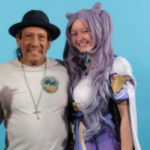 Share this fundraiser via:
Mijn tienerdochter is gek van Cosplay, bijna als een 2de identiteit, maar de gepaard gaande kostumering is duur van aard 🥺😢
€0
of
€340
raised

Be the first to support this fundraiser!
Mijn tienerdochter is een Cosplay fanaat en heeft de meeste van haar Cosplay kostuums al zelf gekocht, (mits sponsoring soms van mama en papa), maar zo een kostuum kost al gauw een paar honderd euro dus wordt het moeilijker voor haar dit te bekostigen. Zelf kan ik mij zo niet echt vereenzelvigen met die ietwat aparte hobby maar zij wordt er wel intens gelukkig van, dus wens ik haar daar ook wel in te steunen, waar mogelijk. Ze is momenteel nog te jong voor weekendwerk dus kan ze niet bijklussen voor extra geld. Haar maandelijks spaargeld wordt reeds besteed aan toegangsgeld voor events waar "gelijkgestemde zielen" elkaar treffen en deze ietwat bijzondere ervaring kunnen delen. Bijgevolg had ik gehoopt om 340 mensen zover te krijgen om 1 euro te storten en op deze manier via deze (toegegeven een beetje gekke!) steunactie ze haar doel waar kan maken en ze het kostuum kan kopen waar ze al een tijdje naar tracht. Wij hopen op ietwat bijzondere gulle donateurs die haar kunnen ondersteunen en begrip weten op te brengen voor haar doel.
Fundraiser organised by:

C R

Be the first to support this fundraiser!
Show all donations