Help mijn dochtertje praten aub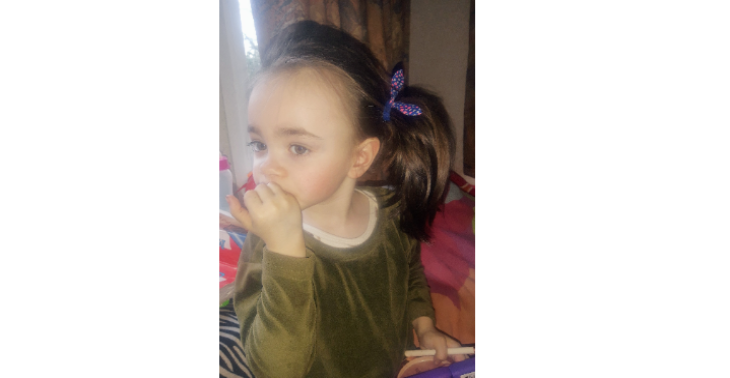 Share this fundraiser via:
Mijn dochtertje heeft Autisme en een ontwikkelingsachterstand waardoor ze niet praat.
€0
of
€7,500
raised

Be the first to support this fundraiser!
Mijn dochtertje van 4 jaar heeft autisme en een ontwikkelingsachterstand. Ze spreekt niet waardoor de simpelste zaken opeens moeilijk worden. Zo kan ze het bvb niet aangeven als ze naar het toilet moet en draagt ze nog steeds een pamper. Als ze een spraakcomputer heeft kan ze zo leren communiceren met ons en aangeven wat ze wil, bvb, eten , drinken etc.. Dit kan ze nu niet. Ze moet naar het type 2 onderwijs, maar er is geen plaats voor haar, waardoor ik in september noodgedwongen start met thuisonderwijs. Daarbovenop zijn we ons huis aan het verbouwen en wonen we momenteel in een caravan. We willen ons huis zo snel mogelijk in orde hebben, zodat ons dochtertje haar eigen kamer heeft. Door haar autisme en ontwikkelingsachterstand hebben we al verschillende aanpassingen moeten doen, op alle ramen sloten laten plaatsen zodat ze niet naar buiten kan of uit het raam springt. De verbouwingen doet mijn man alleen, omdat het financieel niet mogelijk is om werkmannen te betalen. Ik probeer te helpen waar ik kan, maar ons dochtertje is 24u/24u thuis, een babysit vinden is bijna onmogelijk voor kindjes met speciale zorgen. Ik heb een paar maand geleden mijn rugwervel gebroken, doordat ik tijdens de werken aan het huis van de ladder ben gevallen en hierdoor nog niet echt kan helpen met zwaar materiaal op te tillen. De laatste jaren zijn hard geweest voor ons, maar kunnen communiceren met ons dochtertje zou mijn mama's hart zo blij maken. Misschien wordt ik via de spraakcomputer voor het eerst mama genoemd. Pas als er geen communicatie mogelijk is besef je pas hoe belangrijk dat is.
Fundraiser organised by:

Ellen Van Damme

Be the first to support this fundraiser!
Show all donations