HULP aan achterstallig school voor WEESKINDEREN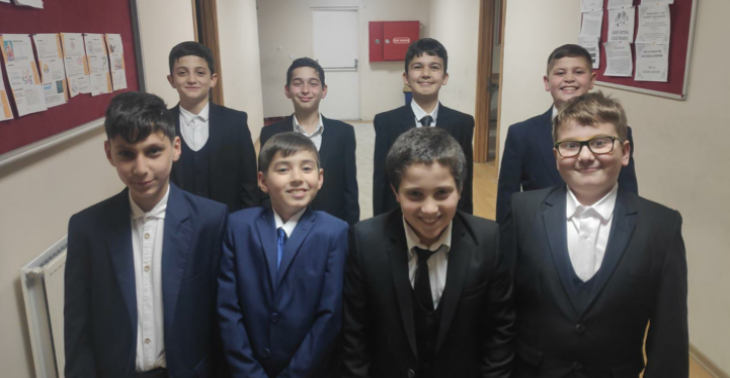 Share this fundraiser via:
Onfortuinlijke kinderen verblijven in een school dat ernstig toe is aan een renovatie.
Hallo allemaal, mijn naam is Gerda Lavooi en ik zamel geld in voor een weeshuis dat zich inzet voor behoeftige kinderen. Het is een school (Esenyurt/Istanbul) waar ik al enige tijd contact mee heb en ook zelf heb bezocht tijdens mijn verblijf in Istanbul.
Meeste kinderen hebben 1 of beide ouders verloren en hebben het op financieel vlak erg moeilijk. Dit weeshuis biedt hen een warm toevlucht van alle ellende en moedigt hen aan om altijd positief te blijven in het leven. Dankzij de vrijgevigheid van meester Oguzhan krijgen deze kinderen onderdak en onderwijs en hebben zij een grotere kans op een mooi toekomst. De school heeft echter verschillende gebreken, onder andere versleten en beschadigde vloerbedekking en oude stapelbedden. Ook de matrassen en beddengoed zijn aan vervanging toe. Het klaslokaal van de kinderen kan op meerdere punten verbeterd worden. Kortom, de algehele leefomstandigheid van deze weeskinderen moet flink aangepakt worden.
Het doel is om voor deze kinderen hun leven beter te maken. Zodat zij kunnen opgroeien in een mooie en veilige omgeving. Kinderen zijn de toekomst.
"Paradise has a door which is called 'joy', only those who bring joy to children will pass through it" - The Messenger of Allah (saw).
Op eigen houtje geld ophalen is moeilijker dan ik had gedacht, daarom plaats ik mijn bericht hier en roep ik mensen op om bij te dragen aan deze inzamelingsactie.
Het geld dat opgehaald wordt, zal door mij persoonlijk worden overhandigd aan het weeshuis. Foto's van hoe het er nu uitziet heb ik bijgesloten. Uiteraard zullen er foto's volgen nadat het is opgeknapt.
Fundraiser organised by:

Gerda Lavooi