Jongeren Stress-Angst-Paniek en DepressieVRIJ door het leven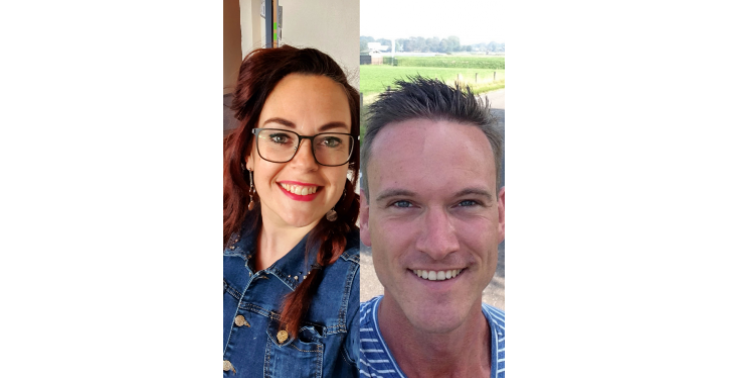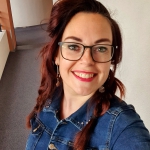 Iedereen heeft recht op goede hulp en zorg. Wij zijn er voor de jongeren en gezinnen die hun eigen zorg niet kunnen betalen.
5

donations
€42
of €25,000 raised
Priscilla en Joost zijn de voorbeelden van buiten de gebaande paden gaan. Joost ooit begonnen op de LOM school (speciaal onderwijs) en nu psychiatrisch verpleegkundige, cabaretier, dagvoorzitter, spreker en trainingsacteur.
Priscilla die zelf te maken heeft gehad met angsten, stress, burn-out, depressieklachten en suïcidale gedachten. 10 jaar op en af om zichzelf hieruit te vechten en haar droom te volgen. Een eigen praktijk waar ze jongeren kan ontvangen en helpen die tegen hetzelfde aanlopen.
Dit doen Joost en Priscilla op hun eigen manier. Niet volgens het systeem. Geen zorgverzekeraars die van alles van je verwachten. Waar je je tijd meer kwijt bent met verslagen schrijven, verantwoording afleggen met wat je aan het doen bent. Waar je maar een aantal sessies van hun krijgt om de client 'op te lappen' Dit moet met een diagnose, oftewel jij moet een plakker op je voorhoofd, anders wordt de hele boel niet vergoed.
Nee daar geloven wij niet in. Wij hebben beter manieren. We sluiten liever aan bij jou als client. We willen naast je staan en inspelen op de persoon wie jij bent. Mooie technieken inzetten die jou verder helpen en het liefst meteen verlichting geven. Daar staan we voor en willen dit niet anders doen.
Wat nou als je het niet zelf kan betalen?
Dan ben je financieel afhankelijk van het systeem. Je komt bij de dokter die meld je aan en dan krijg je vaak te maken met lange wachtlijsten, verkeerde diagnoses, hulp die niet aansluit en je bent zo weer twee jaar verder.
Twee jaar van ellende voor jou als jongeren, ouder en voor het gezin. We komen het vaak tegen in onze praktijk. Als je hulp wil dan wil je het nu en niet pas over een aantal maanden of jaren.
𝙂𝙚𝙚𝙣 𝙝𝙤𝙠𝙟𝙚𝙨 𝙚𝙣 𝙡𝙖𝙗𝙚𝙡𝙨 𝙙𝙞𝙚 𝙟𝙚 𝙩𝙤𝙚𝙠𝙤𝙢𝙨𝙩 𝙠𝙪𝙣𝙣𝙚𝙣 𝙗𝙚𝙥𝙖𝙡𝙚𝙣. 𝘿𝙖𝙩 𝙞𝙨 𝙤𝙣𝙯𝙚 𝙫𝙞𝙨𝙞𝙚 𝙗𝙞𝙟 𝙅𝙤𝙣𝙜𝙎𝙩𝙧𝙚𝙨𝙨𝙑𝙍𝙄𝙅.
We willen zonder wachtlijsten of administratieve rompslomp onze cliënten kunnen helpen. De taboes moeten doorbroken worden over de onderwerpen stress, angst, paniek en depressieklachten. Suïcide moet uit de wereld. Dat is onze missie! Doen jullie mee?
Door uw donatie kunnen wij die jongere, ouder of gezin helpen. Zo hoeven ze niet in onzekerheid te zitten. Ze kunnen gelijk op gesprek en geholpen worden.
𝙂𝙚𝙚𝙣 𝙡𝙖𝙗𝙚𝙡𝙨 𝙙𝙞𝙚 𝙩𝙤𝙚𝙠𝙤𝙢𝙨𝙩 𝙗𝙚𝙥𝙖𝙡𝙚𝙣𝙙 𝙯𝙞𝙟𝙣
𝙂𝙚𝙡𝙞𝙟𝙠 𝙜𝙤𝙚𝙙𝙚 𝙝𝙪𝙡𝙥 𝙫𝙖𝙣 𝙨𝙥𝙚𝙘𝙞𝙖𝙡𝙞𝙨𝙩𝙚𝙣
𝙀𝙧𝙫𝙖𝙧𝙞𝙣𝙜𝙨𝙙𝙚𝙨𝙠𝙪𝙣𝙙𝙞𝙜𝙝𝙚𝙞𝙙 𝙨𝙩𝙖𝙖𝙩 𝙫𝙤𝙤𝙧𝙤𝙥
𝙒𝙚 𝙬𝙚𝙧𝙠𝙚𝙣 𝙤𝙥 𝙢𝙖𝙖𝙩 𝙚𝙣 𝙨𝙩𝙖𝙖𝙣 𝙣𝙖𝙖𝙨𝙩 𝙟𝙤𝙪 𝙖𝙡𝙨 𝙘𝙡𝙞ë𝙣𝙩
𝘿𝙚 𝙩𝙚𝙘𝙝𝙣𝙞𝙚𝙠𝙚𝙣 𝙙𝙞𝙚 𝙬𝙚 𝙞𝙣𝙯𝙚𝙩𝙩𝙚𝙣 𝙯𝙞𝙟𝙣 𝙪𝙣𝙞𝙚𝙠 𝙚𝙣 𝙝𝙚𝙗𝙗𝙚𝙣 𝙢𝙚𝙩𝙚𝙚𝙣 𝙚𝙛𝙛𝙚𝙘𝙩
Wij gaan zorgvuldig met uw donatie om. We zetten alle donaties in voor de jongeren of gezinnen die het niet kunnen betalen. Dit gebeurd na een grondige screening. Mochten we uiteindelijk meer inzamelen dan dat we in kunnen zetten voor ons doel dan gaan de overige donaties naar stichting het vergeten kind. Zo is de cirkel weer rond.
www.jongstressvrij.nl
Vele malen dank!
Warme groet,
Priscilla en Joost
𝙅𝙤𝙣𝙜𝙎𝙩𝙧𝙚𝙨𝙨𝙑𝙍𝙄𝙅 - 𝙂𝙚𝙚𝙣 𝙝𝙤𝙠𝙟𝙚𝙨 𝙚𝙣 𝙡𝙖𝙗𝙚𝙡𝙨, 𝙂𝙚𝙬𝙤𝙤𝙣 𝙅𝙄𝙅!
Fundraiser organised by:

Priscilla Klercq
5

donations
€42
of €25,000 raised