Laat de wens van mijn nichtje in vervulling gaan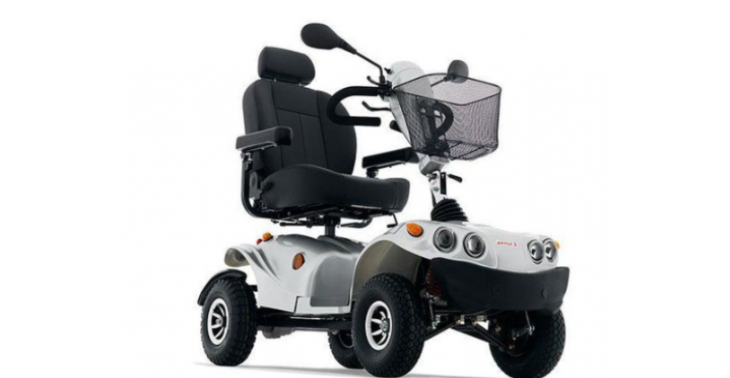 Share this fundraiser via:
Mijn nichtje 29 jaar heeft op vroege leeftijd van 17 jaar ernstigevorm van reuma.
€0
of
€6,000
raised

Be the first to support this fundraiser!
Ik wil heel graag mijn nichtje van 29 jaar verrassen met een nieuwe scootmobiel. Zij heeft op vroege leeftijd van 17 jaar te horen gekregen dat zij lijd aan een ernstige vorm van reuma genaamd "Systemische jeugdreuma" dat houd in dat alle gewrichten en organen zijn ontstoken. Het is na verloop der jaren zo ernstig geworden dat ze amper kan lopen, omdat haar gewrichten helemaal vast is gaan groeien. Kortgeleden was zij ook geopereerd aan haar heup. Deze hadden ze vervangen voor een nieuwe kunstheup. Als deze spoedig hersteld, verwacht zij binnen een maand nog een operatie maar dan voor haar knie aan dezelfde kant als haar heup. Na de operatie wilt zij graag meer mobieler zijn en niet meer afhankelijk van andere mensen met een auto. Zij wil zelfstandig naar de winkel kunnen gaan, naar ziekenhuis controles of bij vrienden op bezoek. Lange afstanden lopen is vermoeiend daarom heeft zij een nieuwe scootmobiel voor nodig. Zij heeft er al 1 alleen hier kan ze geen lange afstanden mee rijden, zij woont in een dorp wat ongeveer 30km van vrienden en familie vandaan is en van de stad. En er is onderweg geen plek om de accu bij te laden. Mijn grote wens is om haar te kunnen verrassen met een scootmobiel met grote actieradius van 120 km. Hier zit een behoorlijke kostenplaatje aan van bijna €6000,00. Deze word ook niet vergoed door de gemeente waar zij woont en geld ervoor om zelf te kopen hebben we niet. Zou u mijn nichtje willen helpen om te doneren en onze wens in vervulling te laten gaan. Er gaat dan letterlijk een nieuwe wereld voor haar open.
Fundraiser organised by:

Sabrina Uktolseja

Be the first to support this fundraiser!
Show all donations