Opstart nieuwe Horecazaak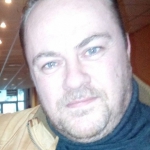 Eet & Danscafé voor publiek tussen 30 en 70. Wegens corona noodgedwongen van 0 herbeginnen. Dank bij voorbaat voor uw steun
0

donations
€

0
of € 250000 raised

Be the first to support this fundraiser!
Wanneer de zaak uiteindelijk open is, zal iedereen die investeert of zijn centen recupereren via consumptietegoeden in de zaak of wordt het integraal geïnvesteerd bedrag met 5% intresten terugbetaald vanaf de 3650 ste dag na storting.
Iedereen die investeert, stuurt een mail met zijn gegevens (naam, adres, telefoonnummer, rijksregister nummer) naar pedro.decoene@outlook.be
U zal enkele dagen na uw mail+storting antwoord krijgen met een bijgevoegde verklaring.
Op de bank brengt uw geld niks op… hier zal u op zijn minst of 5% genieten of het plezier ondervinden wanneer u uw centen komt nuttigen.
MVG
Fundraiser organised by:

Pedro Decoene
0

donations
€

0
of € 250000 raised

Be the first to support this fundraiser!
Show all donations