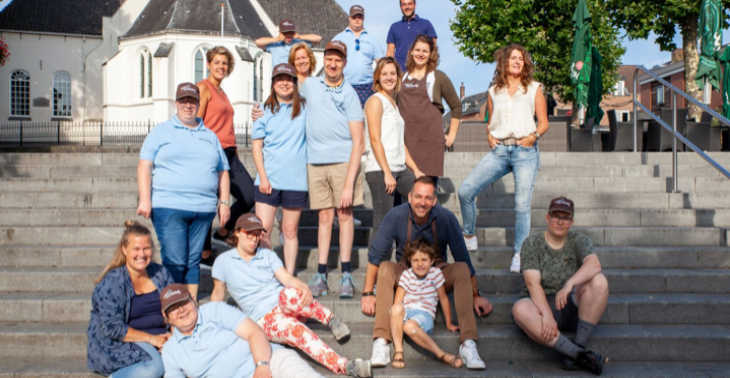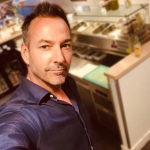 Ups&Downies vraagt uw financiële support voor het behoud van zinvolle dagbesteding voor onze medewerkers met een beperking!
157

donations
€

3275
of € 7500 raised
Een kleine acht jaar geleden heeft Ups&Downies haar deuren geopend en is sindsdien niet meer weg te denken uit het Veenendaalse straatbeeld. Wij waren, en zijn nog steeds, het enige lunchcafé in Veenendaal wat naast het bieden van een heerlijke lunch ook dagbesteding biedt aan mensen met een verstandelijke beperking. In de afgelopen jaren is gebleken dat ons concept werkt. Naast dat onze gasten zich al jaren meer dan welkom voelen bij ons, zetten wij ons dagelijks in voor het welbevinden van onze medewerkers.
Met veel plezier en enthousiasme werken we aan een stabiele factor voor deze doelgroep. Naast het leren van horeca gerelateerde werkzaamheden zetten wij ons in om onze medewerkers een positief zelfbeeld en structuur te bieden. Simpelweg het gevoel dat je er mag zijn en meedoet in de maatschappij, zoals iedereen dit verdient… Zowel mensen mét, als zonder beperking!
Door de harde maatregelen, als gevolg van de coronacrisis, staat het water ons momenteel aan de lippen. Daarom vragen we je ons te helpen in de vorm van een financiële bijdrage. Want hoe jammer zou het zijn als we omwille van deze bizarre tijd onze deuren straks definitief zouden moeten sluiten!
We waarderen uw donatie enorm!
Namens team Ups&Downies, alvast hartelijk dank voor uw support,
Jasper van der Vlist
Ups&Downies Veenendaal
Fundraiser organised for: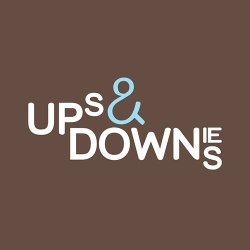 Ups & Downies
Ups&Downies is het eerste lunchcafé in Veenendaal dat tevens dagbesteding verleent aan mensen met een verstandelijke beperking.
Ons doel is om naast het bieden van een verzorgde en betaalbare lunch, mensen met een beperking een zinvolle en leuke dagbesteding te geven. Geniet van onze lekkere broodjes en salades, of houd het bij een lekker kopje koffie met zelfgemaakt gebak! Onze medewerkers vinden het fijn om u te helpen en zullen er alles aan doen u een zo goed mogelijke service te verlenen.
Fundraiser organised by:

Jasper Van der Vlist
157

donations
€

3275
of € 7500 raised