Vereniging Helpless Animals Romania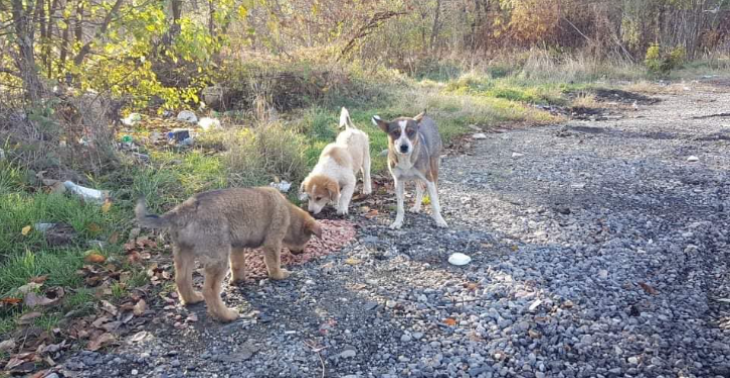 - Sterilisatie/castratie programma - Aankoop voeding - Medische kosten
4

donations
€

145
of € 250 raised
Wie zijn wij?
Helpless Animals Romania helpt dieren in binnen- en buitenland.
We zijn vooral vrijwilligers die de dieren helpen in Roemenië waar 1 van onze vrijwilliger daar ook verblijft. Zij heeft daar jaren terug een shelter geopend.
Uiteraard laten wij onze Belgische vriendjes ook niet in de steek, wanneer een Belgisch hondje/katje herplaatst dient te worden om gelijk welke reden, dan zoeken wij actief mee naar een geschikte vereniging die het dier onder hun hoede kan nemen.
Voor elk dier die door ons geplaatst wordt gaat er eerst een gesprek en huisbezoek vooraf. Elk zwerf- of asieldier draagt een bagage mee en daar willen we onze adoptanten ook op wijzen. Dan krijgen ze nog enkele dagen verplichte bedenktijd, zodat ze goed overdacht en bezonnen het dier in huis nemen.
We plaatsen ze ook enkel met contract, moest het onverhoopt toch misgaan in hun adoptiegezin, dan zoeken wij een nieuwe adoptie gezin. Het dier zal nooit terug naar het asiel moeten.
Onze buitenlandse hulp bestaat uit 3 onderdelen:
adopties - materiële hulp - financiële hulp
Wij "kiezen" regelmatig enkele hondjes uit de shelter die hulpbehoevend zijn. Hetzij door ziekte, bijtwonden, verwaarlozing, of gewoon door pure wanhoop van het lange wachten achter hun tralies. Deze worden in hun land reis klaar gemaakt (chip, paspoort, inentingen, steriel maken, bloedtesten, ...) en met een wegtransport of met een vluchtbegeleider naar een opvanggezin overgebracht. Hier komen ze in opvanggezinnen in Roemenië terecht waar ze hun medische verzorging krijgen. Van zodra hun toestand het toelaat, worden ze dan ter adoptie geplaatst. Als ze geadopteerd worden, is er dan terug een plaatsje vrij in ons opvanggezin ter plaatse voor een nieuw hulpbehoevend hondje.
Uiteraard kunnen wij niet alle honden/katten naar een opvanggezin brengen in Roemenië. Daarom bieden we ook materiële en financiële hulp ter plaatse. Dit voornamelijk onder de vorm van voer, medicatie, medische verzorging en sterilisaties/castraties.
Onze eerste vereiste om een goed werkende privé shelter of asiel op te bouwen is de geboorte van pups en kittens indijken. Zolang er altijd voort geboortes zijn onder de zwerf- en asieldieren, komt er nooit een einde aan. Wij werken hiervoor samen met Belgische, Nederlandse en Duitse vrijwilligers waarbij we regelmatig ter plaatse gaan om te helpen in het asiel, het materiaal ter plaatse te brengen en eveneens te controleren dat het budget correct besteed wordt...
Je kan ons helpen om onze doelstellingen waar te maken via vrije giften of sponsoring.
STEUN ONZE PROJECTEN: dmv vrije gift of maandelijks bedrag
- Sterilisatie/castratie programma
- Aankoop voeding
- Medische kosten
- Verbetering en uitbreiding infrastructuur asiel
SPONSORING: neem contact op via helplessanimals@outlook.om
Elke eurocent telt ! Wij danken u in naam van de dieren !! zijn voornamelijk werkzaam in Roemenië, maar als er een noodoproep binnen komt uit bvb. Griekenland, Turkije, ... dan werken wij daar natuurlijk ook graag aan mee.
Onze website:
https://www.helplessanimalsromania.be
Fundraiser organised by:

Isabelle Vantomme
4

donations
€

145
of € 250 raised