Help a young Chef father in poverty make his dream come true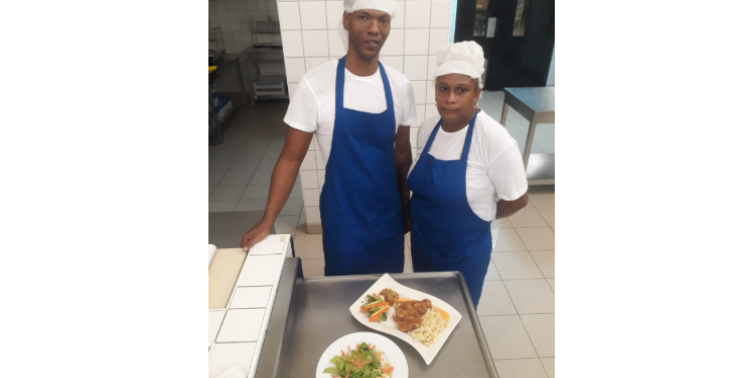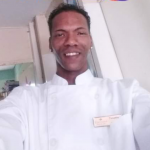 Hi people im here because im a young father of 6 children that been struggle in life. My dream is too open my own Restaurant
€ 0
van
€ 25.000
ingezameld
Hi people, my name is Timothy. I'm a 33-year-old father of 6. I am here because I have a dream
and do everything to make this dream come true.
Before I explain to you what my dream is I would like to tell you more about myself. Until now life
has not been easy for me. When I was born my mother was only 15 years old. She was not able
to take care for me. So my grandmother took me in adoption. Recently she died, to me it felt like
she was my mother. Since her 69 th age she was ill (reuma, heart disease, lung problems,
thrombosis) and i put everything a side and I was taking full care 24/7 of her (feeding, giving medicine, clothing, bathing)
and I did that with much love. Because of her I am the person I am today.
I am a proud father of 6 wonderful kids. The mother of 4 of my children got a severe brain
hemorrhage and had to go to Colombia for brain surgery. Fortunately, she survived.
In my life I haven't had many opportunities but since I was a child I had a passion for cooking.
I simply love to cook! I was always looking for an opportunity to go to school to learn more and
become a professional cook. First, I got my kitchen assistant certification, next my independent
Cook and recently my Chef certification. I am a very responsible person with a strong and
straight character. I have a leader mindset and focus on success.
My dream is having my own restaurant to share my cooking talent with everybody. I am sure that
my dishes have a taste that give people a real satisfaction when eating.
 Cooking for families: We are living in an era where time is short. People have no chance to
cook for family because they are too busy with work and other things. I am here for them
to cook for the complete family.
 Cooking for elderly: for many old people cooking is difficult. With one call they can order a
dish and they will get it right away in front of their door. No more worries for them.
 Cooking for visitors (tourists): Let them feel the taste of my island, the taste of our culture.
Share my passion and let them enjoy the taste of my dishes.
My biggest wish is, with your help, to make my dream come true. Cooking is my passion and I
want to show the world what I can do. To realize this dream, I need your help. I am asking for a
financial donation (big or small) because I have no financial resources for a kitchen, tools, and
products. My home kitchen is too small and not in accordance with the latest hygiene rules.
God gave me this cooking gift and I must use it to make people happy through my food and my
taste. I want to make my dream come true, also to contribute to our commercial industry and to
help children that have nothing to eat. I have been in that situation and don't want that for my
children and others on Curacao.
Please help me make my dream come true if you want to know more about me and my dream
you can contact me at rodrigueztimothy1988@gmail.com I am sure that I can count on all of you. I know that there
are still people that believe in helping others is a privilege.
All the processes of building till the opening day will be recorded. So all the sponsors can see
where their money is going to and that I am making my dream true with your help.
I big big thank to you all!
With love, Timothy Rodriguez
Dutch Nationality young Chef.
Website widget
Voeg een donatieknop van deze actie toe aan een website of blog
Actie georganiseerd door:

Timothy Rodriguez
€ 0
van
€ 25.000
ingezameld
Website widget
Voeg een donatieknop van deze actie toe aan een website of blog